For South Carolina Residents
Covered Bridge Capital is proud to be approved and licensed by the state of South Carolina to provide plaintiff funding to its residents.
South Caroline Certificate.pdf
SC Supervised Lenders Licenses.pdf
SC Lenders Rights Responsibilities.pdf
SouthCarolina Max Rate Schedule for CBCAP.NET.pdf
Membership and Partnerships
At Covered Bridge Capital, we connect plaintiffs to the funding they need—easy and hassle-free. Get started today by calling us at 1-800-453-5153 or use our convenient online application.
Pennsylvania:
830 Penllyn Blue Bell Pike
Blue Bell, PA 19422
Pennsylvania:
1650 Market Street, Suite 3600
Philadelphia PA 19103
Florida:
2500 North Military Trail
Suite 160
Boca Raton, FL 33431
Email: Fabio@cbcap.net
Fax:
1-215-646-9701
Toll Free Fax:
1-800-419-1701
Email: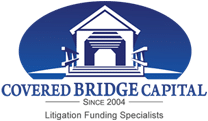 © 2020 Covered Bridge Capital. All Rights Reserved.